e107 CMS Moves Forward And Tightens Up With Version 1.0.1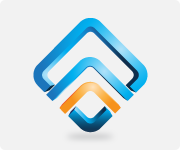 Highlights of e107 v1.0.1 upgrades, revisions, and updates that include the optional WYSIWYG editor, administrative and performance enhancements, and removal of obsolete code.
LAS VEGAS, Mar. 30th - e107 Inc. releases v1.0.1 revisions and updates for the free, open source website content management system e107.
Following the tremendous reception to the introduction of re-branded e107 v1.0, active website managers have influenced the development team to create revisions and updates in the form of v1.0.1 that are available right now as an Update for current users, an Upgrade for sites still using previous versions, or a Full Package to download e107 for brand new website installations.
Revisions found in
v1.0.1
reflect the removal of obsolete scripts and functions from the system that more completes a forward separation from the previous v0.7 generation while fixes that were applied involved better handling of content from external sources, "textual" corrections, and configuration issues following upgrades. Technical updates for e107 ensure validation compliance, boost performance and include improvements of the multilingual translations integration and additional back-end/front-end support for more input types such as right-to-left languages which all compliment recent additions to the number of languages available. An upgrade of the optional WYSIWYG editor, TinyMCE, allows non-technical users more flexibility and design creativity with the page and menu creation functions of e107's content editors. Less noticeable tweaks were done on built in features such as "Downloads" and cookie functions that augments user interaction analysis. Other minor revisions enhance v1.0 themed administrative interfaces making each function more seamless and independent visually.
For more about updates, upgrading your website and to join discussions with developers, please visit
https://e107.org.